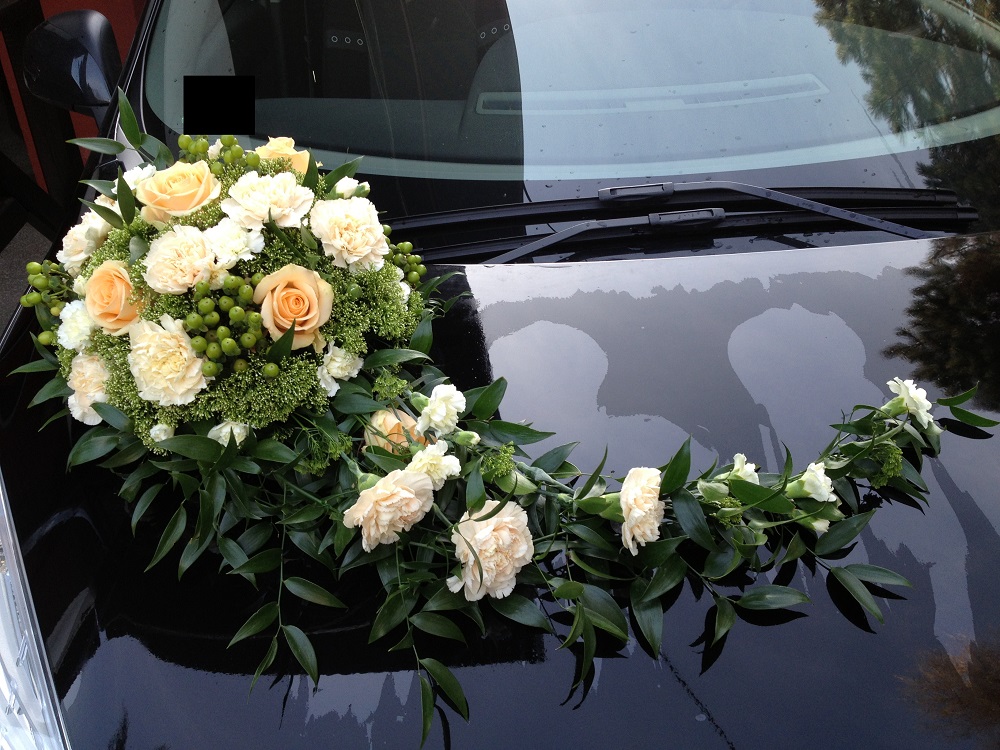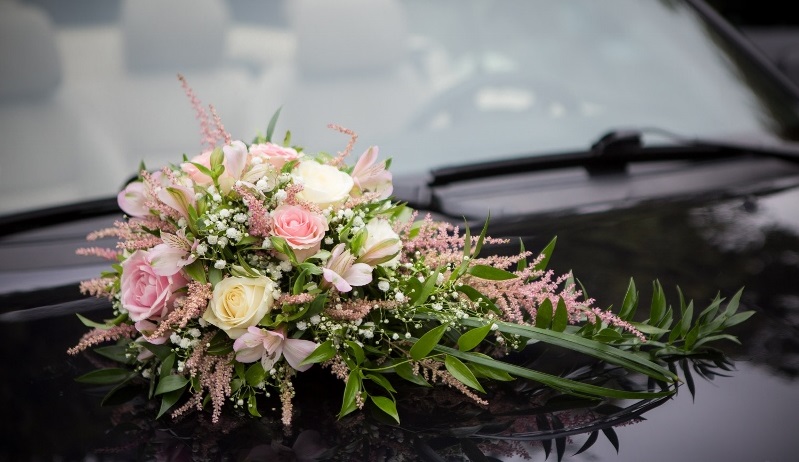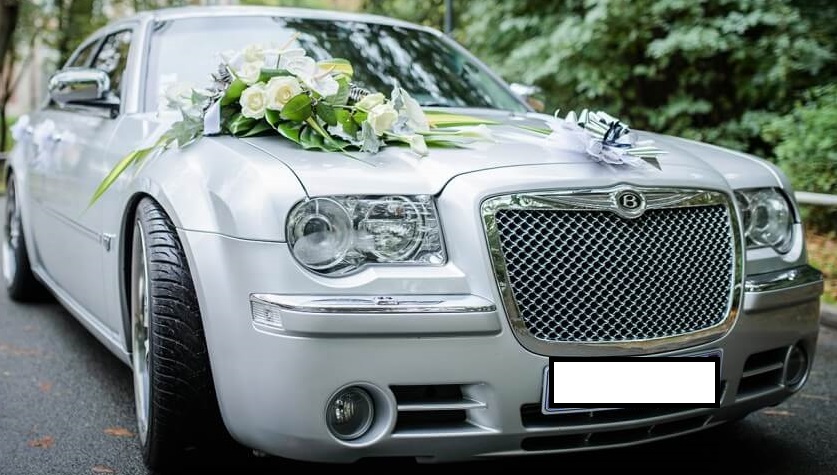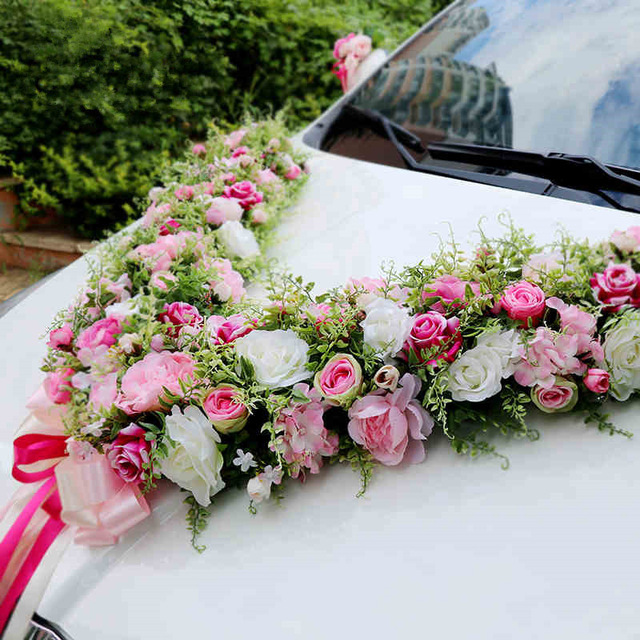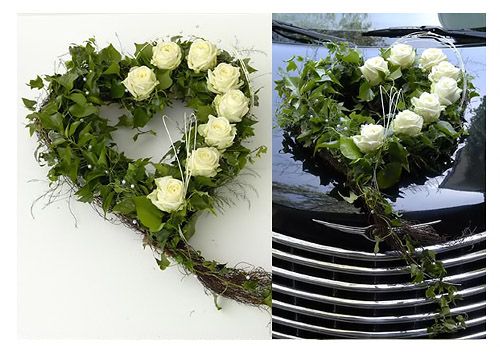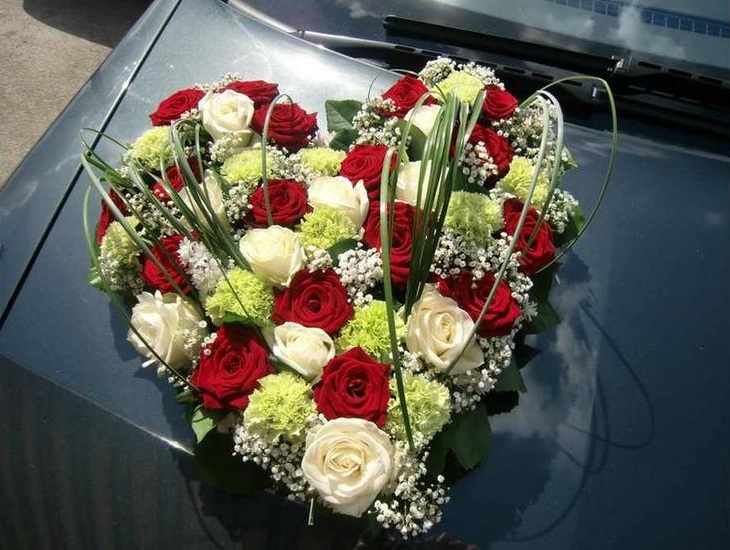 WEDDING CAR DECORATION PACKAGE
Get in touch to discover more about what we can do for you @littleflowerhut.com.sg
Kindly give us at least 1 week to plan for your magical wedding. Furnish us with your idea, colour theme, style, budget & your favourite flowers and our florist will designed the most exceptional wedding floral that embraces more than you can ever imagined.
Standard
$388
Artificial Flowers Car Decorations @ Standard
Bridal Hand Bouquet @ Standard
?
Accompany Car Decoration x 2
?
Simple
$188
Artificial Flowers Car Decorations @ Simple
Front- Artificial Flowers
Deluxe
$588
Artificial Flowers Car Decorations @ Deluxe
Bridal Hand Bouquet @ Deluxe
?
Accompany Car Decoration x 2
Premium
$688
FRESH Flowers Car Decorations @ Premium
Bridal Hand Bouquet @ Premium
?
Accompany Car Decoration x 2
Modern & Trendy Designs for Wedding Car Decorations
Everything in any wedding event is a celebration of forever love, and this also applies to the wedding car decorations. It is essential that the wedding car is decorated nicely and lovely.
With flower, designing the car is a great way to express love and romance, as well as the individual personality of the bride and groom. Little Flower Hut florist can combine different flowers, materials, and styles to come up with the most modern and trendy wedding car decorations fit into your wedding theme. Here are some of the top modern and trendy designs for wedding car decorations:
Minimalistic but Elegant Window Clings
Our wedding florist can give you lots of modern and trendy designs of window clings for wedding cars. You can stay minimalistic with your wedding car design and sow elegance at the same time by simply choosing chic stickers for the message you want to attach on the windows. Most window clings or stickers are made from adhesive and waterproof vinyl. You can also ask our professional wedding florist to customize a design for you.
Fresh or Artificial Flowers for Floral Designs
Our flower shop offers fresh and artificial flowers for beautiful floral designs for wedding cars. There are wide arrays of floral designs perfect for wedding events. A flower arrangement can be attached on the hatchback or on the bonnet of the car.
Even a single stem of the flower can be arranged stylishly on each side or part of the car to create such a wonderful floral design for the wedding car. For a modern style, your wedding florist may create a bouquet in colors contrasting that of the car.
Personalized Tin Cans
Another way to decorate the wedding car is by using tin cans. This can be traditional and classic but you can make it modern and trendy by adding quirky and cute labels or prints on the tin cans. You can get more ideas online or from Little Flower Hut expert florist on how to personalize each label. These personalized labeled tin cans can be attached or tied with strings at the back of the car.
These modern and trendy designs are perfect if you want your wedding car to be decorated stylishly according to your personal styles or to your wedding theme and motif. With the flower, our wedding florist can help you achieve a lovely and appealing wedding car decoration to match your wedding flowers and bouquets.
Quality Bridal and Wedding Car Decoration Singapore
For the joyous wedding day, decorating the bridal and wedding car is of great importance for the couple. Our Flower Delivery for the wedding include the flowers for the car decoration. Little Flower Hut's Florist is the expert when it comes to floral decorations of the bridal car. They can create hundreds of modern floral car decorations based on the couple's preference, personal style, or wedding theme. In line with the bridal and wedding car decorations, there are some factors to consider if you want to make the floral decoration of high quality, more appealing, and cost-effective.
What Style Do You Prefer?
Some people want their bridal and wedding cars simple but appealing. Whether you prefer the modern car or a vintage car or a sporty car, the florist in Singapore can make a beautiful flower arrangement for the bridal and wedding car. A modern Porsche Boxster will look more romantic when designed with red roses complemented with some greens like hollies and eucalyptus. For a vintage style, a very elegant Mitsuoka Himiko can be decorated with some pop colored blooms.
What Colors Will You Choose?
Most couples prefer gaudy colors for wedding cars because they want something cheery and vibrant. Some prefer to have monochromatic shades. When it comes to the choice of colors, the flower color choice should complement the style of the car and the theme of the wedding. For all these, our florist delivery of the wedding flowers should include those for the wedding car.
What Types of Flowers to Use for car decor?
Little Flower Hut has all types of flowers to offer. We can help you access other suppliers, in case the one you want is not available. Our wedding florist can help you maximize your wedding flowers by using some of them for the bridal and wedding car.
Will You Use the Bridal Car as Getaway Car?
When you prefer to use the bridal car as the same getaway car, it is best to let our florist know your plans. This way she will be able to plan when to do the floral decoration of the car. After the bridal car is used, the florist may change the car's decoration or add some details to it for the purpose of using it as a getaway car.
Every couple dreams of having quality bridal and wedding car decorations in Singapore not just to flaunt the romance and relationship, but also to shout to the whole world how happy they are. Our Flower Delivery is a great way to complete the decoration and the event.