Congratulatory Flower Stand
Cheapest Shop Opening Flowers
FREE DELIVERY. NO HIDDEN PRICE
Send Grand Opening Flowers Stand for the New Beginning in Singapore
When sending the Grand Opening Flowers on the opening of a new business in Singapore, you may want to congratulate the business owner with authentic congratulatory messages in the floral design. The Grand Opening Flower Stand is not just fabulous and elegant but cheerful and meaningful as well to suit the joyful occasion. You can wish the company success and wealth as they begin a new journey in the business through a special flower delivery. If you are not sure of what flowers and designs to choose, let Little Flower Hut florist help you pick the best one that conveys your message and wishes.
Flower For Opening Ceremony
Cheap Grand Opening Flowers
$0 Free Delivery of Grand Opening Opening Flower Stand
more grand opening flower stand design
Little Flower Hut, Singapore's Largest Grand Opening Gift Selections
Are you looking for excellent flower gifts to send to the company for its grand opening day? Little Flower Hut Flower Delivery of fresh flowers in a beautiful arrangement is the best gift you can give and send. Our 24-hour Florist has a wide selection of the favorite flower arrangements suitable for this kind of event. To celebrate a corporate opening, you can send a congratulatory flower stand arranged for corporate opening day.
Impressive Grand Opening Flower Stand + Free Card Message
A gift of delightful flowers can be given with a stand. On the grand opening day of the business, express your warmest greetings to the business owner by sending him or her a special congratulatory stand with mixed of Red Ginger Lilies, Carnations, and Chrysanthemums accessorized with seasonal foliage and a complimentary message from Little Flower Hut.
Flowers for Business Grand Opening @ $80
Best Price Grand Opening Flower Stand
What Some of Customer Say
We Deliver the Best Grand Opening Flowers to your Family, Friends or Associates
With flower for opening ceremony that you send to congratulate and acknowledge someone's business, your thoughtful gesture will surely be appreciated. Whether you are in town and present at the grand opening event or you are out of town and will not be able to come, your thoughtfulness will be expressed by the grand opening flowers gifts. You don't even have to say a word for your sentiments and emotions to a friend or family or loved one who is celebrating the opening day and stepping up to start a new business. With the right Flower Delivery, your message is loud and clear. Call Us Today +65 6503 9750.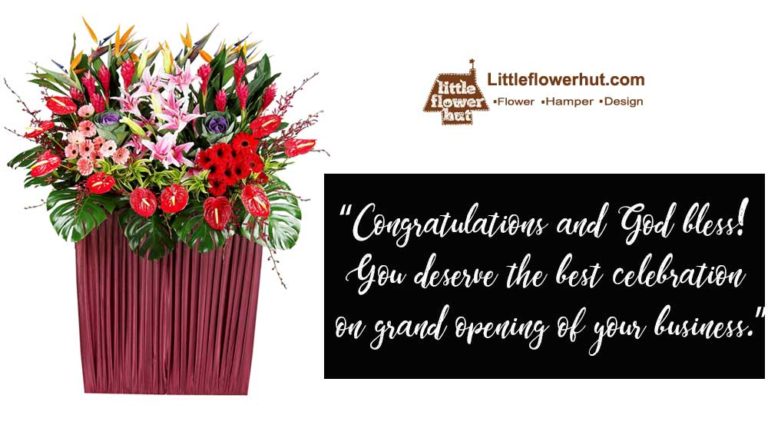 Impressive Congratulations Flowers
Congratulations & Best Wishes on your Grand Opening
Over 200 Grand Opening Flower Designs + Customisable Option
A Grand Opening Flowers stand of fresh vibrant flowers is a cheerful way of expressing your sincerest congratulations to someone on the opening day of your business. There are plenty of beautiful brightly colored flowers such as Anthuriums, Gerberas, Lilies, Mokara Orchids, and Roses that can be arranged for a grand opening stand.
You have an impressive gift of flowers to send on the grand opening day of the business. Little Flower Hut can help you customize one using lavish flowers of Sunflowers, Ginger, Brassica, Birds of Paradise, and Hydrangea.
Official Opening Flowers @ $100
Best wishes for your new venture!
more grand opening flower stand design
NEED FLOWER DELIVERY NOW? Midnight Delivery Available
CUSTOMISED CONGRATULATIONS ON GRAND OPENING FLOWERS?

Operate 24/7. Call Us Now!
Opening Ceremony Flowers Singapore
Best Seller Flower For Opening Ceremony
Flower Stand for Opening Ceremony
congratulations messages for official & Grand Opening
Grand Opening Flower Basket
Table Flower Basket Arrangement for Official Opening
Elegant Congratulatory Flower Stand
Best Congratulations Flowers in Singapore
NEED FLOWER DELIVERY NOW? Midnight Delivery Available
We're Open 24/7 Daily even on Public Holidays

Operate 24/7. Call Us Now!
Showstopper Grand Opening Flower Stand
A Toast & Cheer on your Grand Official Opening
Thank you for the beautiful flowers and fast and efficient service! I ordered a grand opening flower stand for my sister's new eatery. Delivery was fast, on time and the quality as expected. I ordered from outside of Singapore it was a great surprise. I am very content with this florist!
I placed my order late (after 6pm) for my friend's grand opening but it was taken & delivered. I have used other florists in Singapore before & this was my first time with Little Flower Hut, my friend was extremely pleased & said it's the most impressive flower stand at her shop. 100% recommended.
Fantastic service from the start. Very easy to order and such a choice! Our flower for the grand opening was unbelievable. Cant recommend Little Flower Hut Florist highly enough…amazing!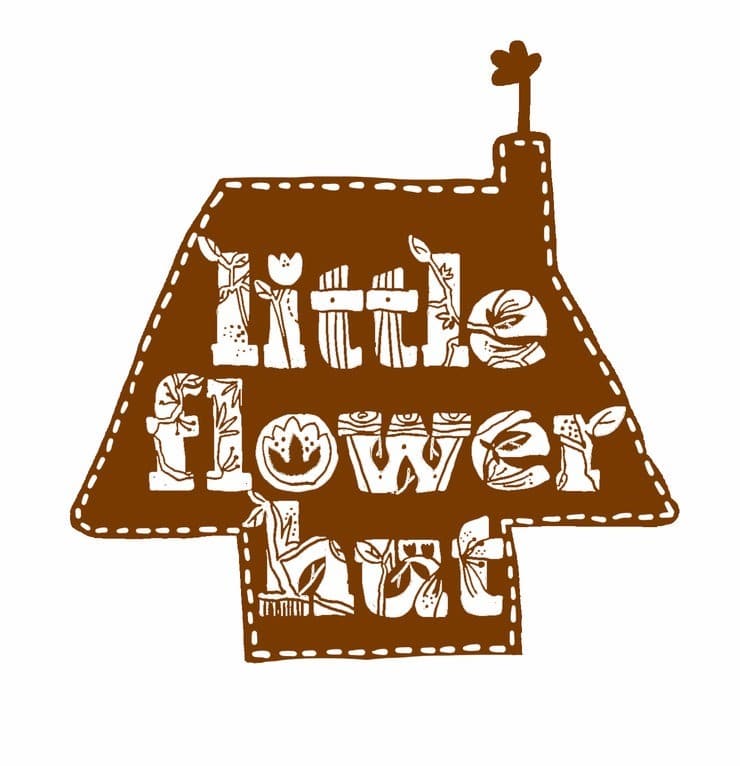 Need Advice?
Get In Touch with Us 24/7!
Schedule a Callback and we get in Touch IMMEDIATELY
[contact-form-7 id="55457″]
24/7 Grand Opening Flower Delivery Singapore Island Wide
For the grand opening day, send this grandstand of fresh flowers to impress and to show your thoughtfulness. The gorgeous design is handcrafted specifically to express congratulatory messages or warm wishes to the owner of the new business. More luxurious and more grandiose, the fresh flowers will never leave you unsatisfied.
To show your support and to express well wishes of success for the new business, you have the same day Flower Delivery to send to your loved ones, family, and friends. The grand opening flower stands are your perfect choice for this special event. If you hope to wish your business associate to be successful from day one onwards, our florist can help you deliver this beautiful gift anywhere in Singapore.
Urgent delivery of congratulations on grand opening flowers is never an issue for us. With Little Flower Hut, you don't have to worry about which flowers are best to send or how flowers can be sent.