Turning your space into a Christmas wonderland
Singapore's Favourite Christmas Tree Online
Affordable Live Christmas Tree. Free Same Day Delivery. Free Christmas Tree Stand. While Stock Last
Fresh Live Christmas Tree Directly Shipped From Oregon, USA
Need Christmas tree decoration ideas?
Not only limited to Christmas tree on sales
We offer creative Christmas tree decoration service
Supply and installation of Christmas tree lighting
Recommendation ornament on a Christmas tree: · Christmas bauble, or ball ornament
Christmas Tree Toppers: Magical Christmas tree star selection for the very best in unique, custom or handmade pieces
Christmas tree ribbon brings everything together and elevates the elegance of your holiday décor.
Our Past Christmas tree décor project includes
Corporate offices
Shopping Centre
Hotel Lobbies
Homes
Atrium
Attractions
more Christmas flowers
Your One-Stop Christmas Tree Delivery Service in Singapore
Real Christmas tree delivery and installations
Christmas tree decoration (50% -100%)
Christmas tree disposal
Supply of giant Christmas tree for 10 ft and above
Types of Fresh Christmas Tree we offer
Traditional Christmas Tree Directly Shipped from Oregon, USA.
Noble fir Christmas tree – learn more
Nordman fir Christmas tree – learn more
mini Christmas tree
potted Christmas tree
pine Christmas tree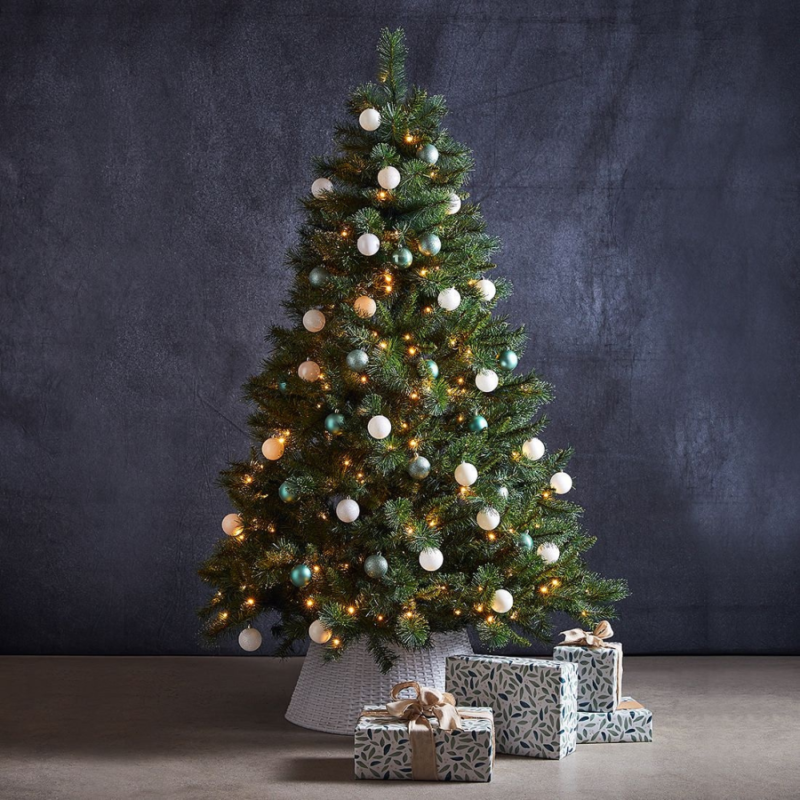 100% Real Premium Fresh Christmas Tree
Shop Easy, Buying Christmas Tree Online
Free Delivery and Tree Stand. Limited Time Only!
Little Flower Hut Hand Picked Christmas Tree Delivery in Singapore
Almost everything can be bought online these days. From cute clothes and shoes to groceries and yes, a Christmas tree but, how do you choose a Christmas tree online? Shop at Little Flower Hut Florist Online Today for more christmas flowers, christmas wreath, christmas hamper ideas!
Whether to Buy Artifical or Real Christmas Tree?
First, you have the option of whether to buy a fake Christmas tree or a real Christmas tree. When buying an artificial Christmas tree, you have many options apart from the standard ones. It now comes in many sizes and some are even pre-lit. There are also glitter-covered and snow-dusted Christmas trees. Some decorate it with tinsel and others with natural-looking elements like artificial pinecones.
If you really want it to look, feel, and smell like Christmas, you will want to shop for a Christmas tree. While you can buy a Christmas tree in person, buying the tree online should include Christmas tree delivery. This saves you the hassle from transporting a fresh Christmas tree from the shop to your home and making sure it doesn't get ruined when you reach your destination.
All that fuss is eliminated when you choose Little Flower Hut Christmas tree delivery in Singapore. You can receive your orders as early as November so you can enjoy your tree all throughout the holidays.
There are many types of Christmas trees you can choose. Some popular ones include the Noble Fir, Fraser Fir, Nordmann Fir, the Norway Spruce, and White Spruce. Fir, spruce, and cypress trees are more allergy-friendly. If you suffer from pine allergy, these would be your best options. Removing dead needles should also help prevent allergy attacks.
Artificial trees are also an option for those who suffer from allergies. Many artificial trees now resemble firs and pines as if it was the real kind. These trees are for those who want the natural look but don't have the time to maintain a real tree. This is also the preferred choice if you are planning to go on a long vacation during the holidays and don't have anyone who can help with caring for your Christmas tree.
You can also take your real Christmas tree outdoors if an actual tree is what you want to have. This is a great way to showcase your decorating prowess for your entire neighborhood to enjoy. You can spread the holiday cheer throughout your town or city.
Whatever type of tree you do decide to buy from Christmas, now you know that you can order it online. Take a look at our catalog of Christmas trees and be holiday-ready. It's never too early to prepare for the holidays.