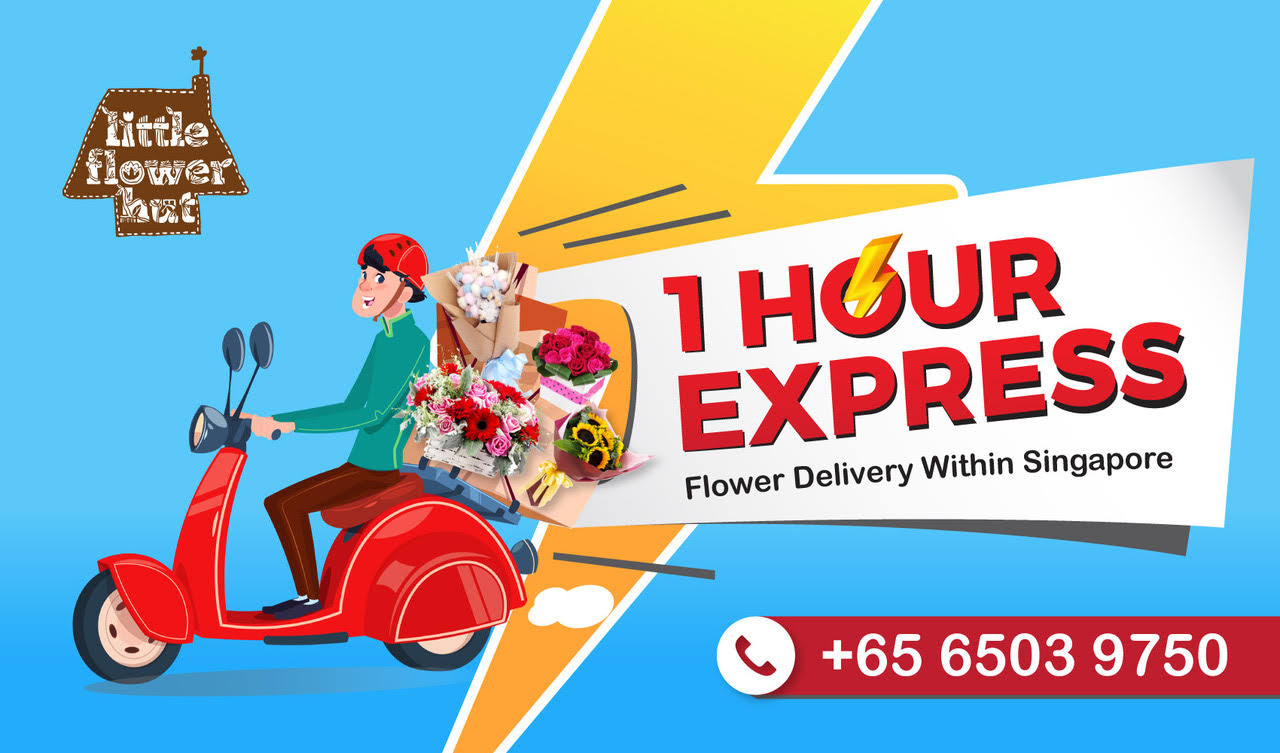 Fastest Flower Delivery Singapore Island Wide by #1 Singapore Florist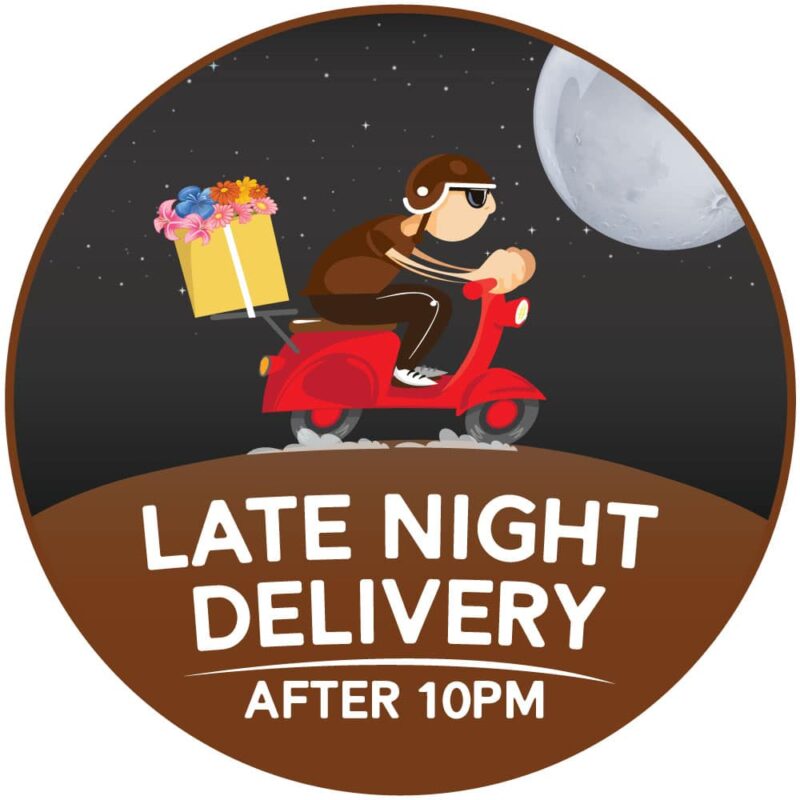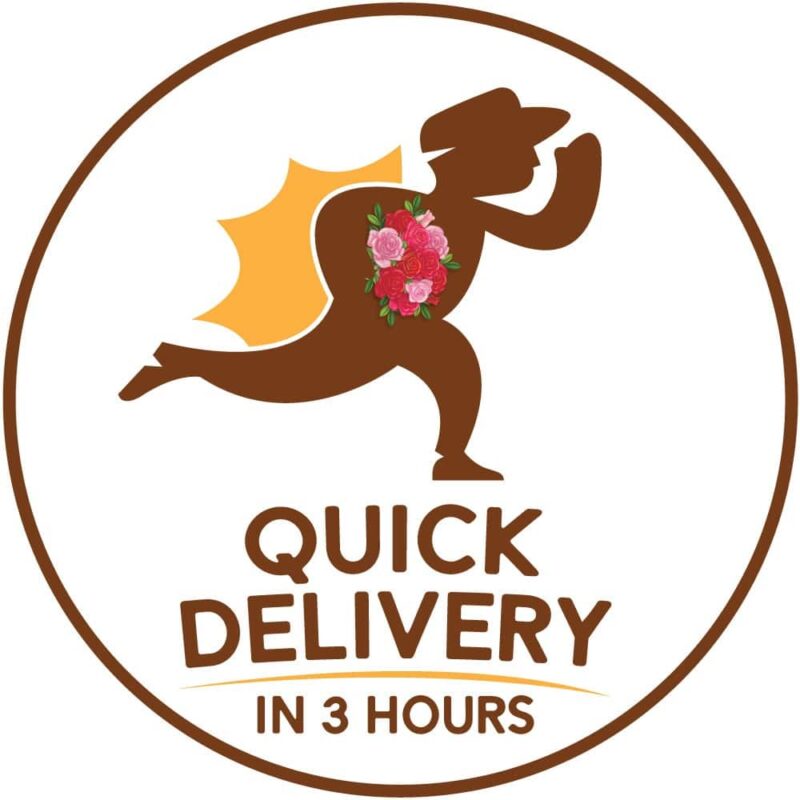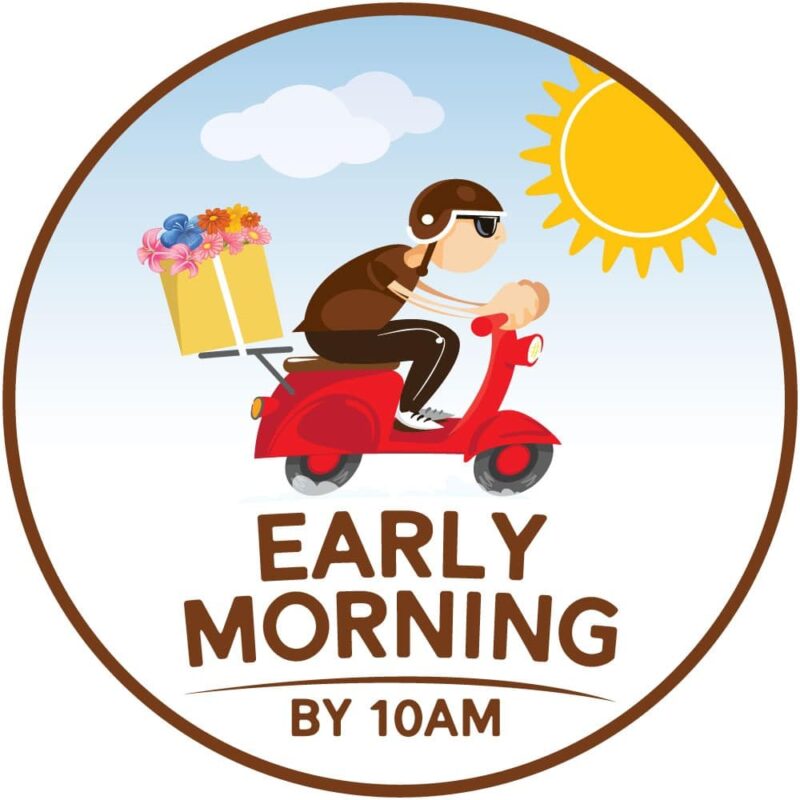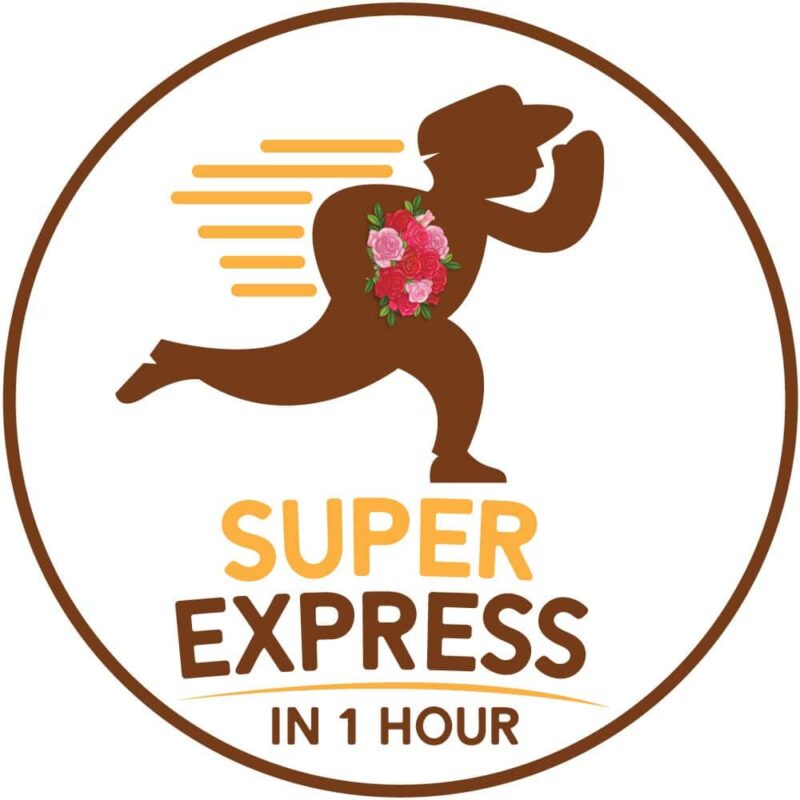 Little Flower Hut: The Best Online Florist in Singapore
Fast Efficient Instant Flower Delivery Services + Fresh Quality Assured
Your Trusted Florist in Singapore
We are passionate about flowers. At Little Flower Hut, we not only make
a gorgeous bouquet to let you convey your sincere thoughts. We create it speedy and make flower delivery the fastest possible. This made us one of the top local brand florists in Singapore.
We have been around in business for years providing exceptional flower gifting services to thousands of customers with a 99% customer satisfaction rate in Singapore. Affordable flowers are something that every customer at Little Flower Hut deserves. We assure you to serve you on every occasion.
Most Comprehensive Flowers and Gifts Selection
With over 1000 fresh flower designs, we are the top florist Singapore. Not only do we provide the freshest flowers and fast flower delivery Singapore services, but we also offer the most affordable prices.
We have all you need — check us out online, place your order and have the flowers delivered, 100% freshness and quality! Need Immediate, urgent or same-day delivery? We got you 100% covered, simply order online and we'll have the freshest flowers stalks delivered to your loved one in Singapore.
CHEAP DAILY FLOWERS FROM $29 | UNBEATABLE PRICE
FREE SAME DAY DELIVERY*
Cheapest Flower You Would Ever Find in Singapore.
More Flower Designs fr $29
Give a call at +65 6503 9750 now for a hassle-free gifting experience.
CHECK OUT OUR FLOWER BY OCCASION
Ready to Brighten Someone's Day?
100% IN-HOUSE, NO OUTSOURCED. LOCATE US. REAL FLORIST IN SINGAPORE.
We uphold high standards of professionalism and integrity. Our team took many hours to plan, design, create and came out with all this. All our flower photos online are taken by our in-house photographer. What you see is what you get.
SHOP OUR ARRANGEMENT BY FLOWERS
Flower They Love To Have
SHOP BY FLOWER ARRANGEMENT
On -Demand Flower Delivery
Send Happiness with Our Non-Stop 24/7 Online Flowers
At Little Flower Hut, we work tirelessly to fulfill every urgent order even after office hours or on public holidays. Over the years, we have significantly improved our workflow. These ensure that we can deliver flower to the recipients in time for the sender to convey his or her feelings. Anywhere, Anytime. Thanks to the increase in our productivity, Today, Little Flower Hut can offer free flower delivery services anywhere in Singapore.
On top of keeping our delivery prices super low, we also managed to keep the prices of our flowers very affordable for all in Singapore.
Show You Care. Stay Connected.
Reach out to the ones you love with flowers.
CALL: +65 6503 9750
SINGAPORE'S TOP RATED FLOWER SHOP
Little Flower Hut is the leading online florist in Singapore. We have a team strength of 10 with a combined floristry experience of more than 100 years and often loved by the media and were featured. To date, we have successfully served more than 10,000 clients. 
LISTEN TO WHAT CUSTOMER SAY ABOUT US.
GOOGLE REVIEW . 100% TRUSTED
Our Brand reflects Quality Flowers & Timely Delivery.
We deliver the freshest flowers and excellent floral delivery service across Singapore at an affordable price.
Highly Reviewed
Easy to place order online. Cs is prompt in reply. Little Flower Hut Same Day Flower is a plus. Very on time. Extra mile service 🙂
Nice and friendly flower delivery company. They made effort to accommodate my delivery timing and location. Prompt and patient group of people. Flower were well received and my wife love it. Thank you Littleflowerhut for the great gifting experience. Sure to order again.
Prompt Delivery. Very pretty hand bouquet. I trusted Little Flower Hut to create the hand bouquet within my budget. They Did it! and my girlfriend love it. Cheers to the team.
Fadhilah Fazil
February 21, 2022.
Affordable same day flower delivery!!! 🌸 it was really easy to make payment and confirm purchase. thank you for the prompt delivery and the pretty packaging as well 💯
Ivy Tan
February 19, 2022.
Very responsive to my orders. Detailed attention was given to my requests and delivered on time. Like it that it is not restricted to the lead time that other companies are limited to.
Wui Leng Wendy Tan
February 18, 2022.
Wonderful experience with The Little Hut not once but several times. Highly recommended!
There was a mix up with my initial order for Valentines day. Some items were missing. I contacted the company and within 24 hours they did send my original order! Now my girlfriend had 2 flowers deliveries back to back. Thank you very much for handling the issue!
Pamela Kwong
February 16, 2022.
Very helpful and fast delivery for order. They're very attentive in response too! Highly recommend !
Maria Auro
February 12, 2022.
Well tried to whatsapp them as its in their website.. had trouble with the timing as suddenly i need to rush them as timing changed to earlier time than the expected time.. thwy are very kind to actually rush in preparing the flowers.. thanks much i recommend 5star.. wuite expensive as its peak season.. yet i still paid fr the delivery.
Ying Ying Phua
February 9, 2022.
I reached out to little flower hut for a last minute valentines request and even though they didn't have it they were very kind to recommend me a different seller who had the flowers I wanted They didn't have to do that, I'm very grateful for them!!
Ordered a flower stand, and was pleasantly surprised by the actual size. Flowers were also fresh n nicely done. Thumbs up for the service too!
What made us different from other florist?
Comprehensive range of flowers and gifts + Fast Delivery of fresh flowers + Personalised flower customization. We are probably one of the fastest flower delivery company in Singapore. We can Deliver within 60min. Whether you are looking for roses for your anniversary or sunflower to cheer some one up, Little Flower Hut will design the best floral arrangement for any type of occasion and have it delivered anywhere in Singapore on the same day. Check out our flower bouquets online or call us if you need any customisation. We are just a phone call away.
How do you choose a good florist?
When it comes to selecting a good florist in Singapore, you want to ensure that they got a good customer service team to assist you in your flower gifting needs. Not just take your money and done. A good flower shop should provide customised recommendations on the type of flower bouquets that will compliment your occasion that work with your budget. In addition, the florist is able to provide reliable flower delivery to your designated location on your selected day and time.
What is the most popular flower in Singapore?
There are many flowers popular among Singaporeans today.
Ranking as follows:
Roses

Sunflowers

Hydrangea

Peonies

Lilies

Gerbera

Carnation
As one of the leading florists in Singapore, we are delighted to offer fresh bouquets of these popular flowers and more! Check out our website and make your pick.
RECOMMENDED BY REPUTABLE ONLINE MEDIA
Trusted Flower Shop in Singapore