Exquisite Table Flowers
Centerpieces to effortlessly brighten up any space
Flowers are something we all love, and when they are arranged in a beautiful manner in a basket, or vase on your table, they reflect your mood or personality type and also put a great impression on anyone who sees them. Table flowers are one of the most beautiful flower arrangements that you can have in your office or in your house. Little Flower Hut is now offering its clients a service related to table flower buying, table flower arrangements, and table flower arrangement delivery all over Singapore.
These services such as table centerpieces, desk flowers, vase flowers online, farm to table flower delivery are also on the cards if you are looking forward to having the best flower arrangements for yourself. Our expert florists will create beautiful flower table arrangement ideas that you are definitely going to like and fall in love with. These ideas are presented to you based on your choices and what you like the most. You can also have floral centerpieces for dining tables or simple flower arrangements for tables or other services such as flower table design and table flowers for the home as well.
Most Popular Table Arrangement by Flower Type
more table arrangement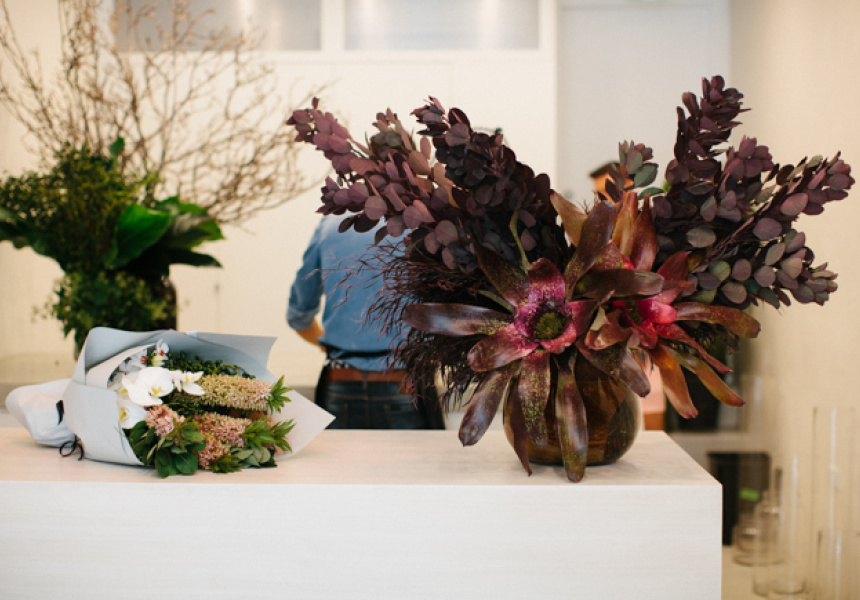 Flower centerpieces Uniquely Designed by Our in-House Florist
The different beautiful flowers that you can buy for your tables as a centerpiece or anything else are arranged by our in-house florist. Our florists, listen to your requirements and wishes and make them come true with their own hands. So, you can get a beautiful and custom made flower centerpiece, table flower arrangement that you always wanted by just simply asking our in-house florist.
Our expert in-house florists are highly qualified and they can prepare the best floral arrangements for your dinner table, centerpieces, or anything that you want. You can request table flower decoration or arrangements or flowers for the living room table, table floral arrangements also tabletop flower arrangement, and table bouquet arrangement as well. You can ask us in house florists and they will get the job done for you.
Prices Low with Affordable Flowers for the table
One of the best options that you get once you buy online from Little Flower Hut is that you get all of these beautiful table flower arrangements and decoration, flowers for living room table, table floral arrangements, or tabletop flower arrangement and table bouquet arrangement, you get all of these in a very reasonable and cheapest possible price.
The prices offered by Little Flower Hut for these flowers are very affordable and reasonable. You can get all of these beautiful flowers for your tables arranged and delivered to you at a very reasonable and cheap price. Apart from the fact that these flowers will be delivered to you at the lowest possible price, they are gorgeous and arranged by the same experts that arrange luxury floral arrangements. So, you do not only get an expertly arranged table flower deal but also a cheap deal for delivery and luxury as well.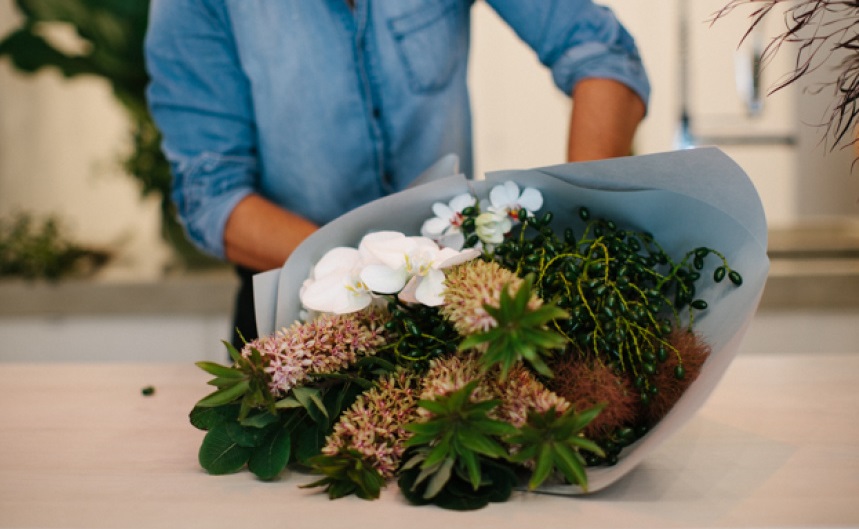 What Some of Customer Say
At 2 am, I called many florists to get a bouquet sent to my wife but non were answering. Only Little Flower Hut was open. Life Saver. Flower was delivered in an hour, the flower bouquet was beautiful. Thank you Esther. Highly recommended.
Called them and Order at 12am. Everything was done perfectly – a balloon, a bouquet of fresh flowers, delivered time within 45min. Only Florist in Singapore open late at night. I will sure order again.
I was very frustrated initially until I found this florist. Online you will see many florists say that they only mid-night but none were answering the call except Little Flower Hut. True to their words, they deliver my hand bouquet with 90min. Thank you Jean. Recommended.
Best Table Flowers to Give on Any Occasion:
Little Flower Hut is offering different types of table flower arrangements and ideas that can be used on any occasion. Our in-house florists design these floral arrangements according to your needs or your requirements. You can ask for just a custom table centerpiece flowers or a specially built wooden flower table or something bigger for a gathering such as flower centerpieces for tables on a wedding or any party.
If you are looking forward to making your best day, in reality, one of the best days of your life, then you must get a flower centerpiece for your wedding tables. Flower centerpieces for the party such as after marriage or baby showers or any birthday party as well. You can get one of the best flowers delivered at your doorstep. You do not need to go anywhere, order directly from your mobile online and get these beautiful flowers delivered at your place any time you want.
Save Time with Our Table Flower Arrangement Delivery
Little Flower Hut is offering you this exclusive table flower arrangement delivery service so that on your best days, you can save your time. You will not have to visit any nursery or flower shops to get these flowers, all you need to do is to visit the website page and order directly.
You can also choose from the lists of a lot of flowers, table flower decorations, flowers for living room table, table floral arrangements, tabletop flower arrangement, and a table bouquet arrangement as well. You can even get everything built custom for you by seeking help from the team members. They will guide you through the process of selection and delivery. Once you have ordered, you will get your flowers delivered to your place within no time.
Super Fast Same Day Delivery for all our flower table design
Apart from all of the services above, we have one surprise for you as well. Now, you can order the table flowers or table flower arrangements from Little Flower Hut's online store and you can get these flowers delivered at your doorstep the same day you ordered. So, if you have ever forgotten to order flowers on time, do not need to worry, Little Flower Hut has got your back and will get these flowers delivered to you within the same day.
The same day flower delivery option is available to all of the customers in Singapore. So, it doesn't matter where you are sitting, you can just take your mobile, visit the website and order flowers. Keep the delivery for us, and we will deliver these flowers to your doorstep as fast as possible. Order your table flowers from Little Flower Hut and enjoy all the benefits that you can imagine about.