The Best 24 Hours Florist In Singapore | We're Open 24/7 Daily even on Public Holidays
WE'RE JUST A PHONE CALL AWAY. +65 6503 9750
24/7 Urgent Flower Delivery
Flower Delivery in 1 Hour.
We are the Only 24/7 Flower delivery in Singapore. Little Flower Hut offers premium quality flower arrangements and hampers gifts for any occasion.
Our gorgeous fresh flowers are the perfect way to brighten your recipient's day. Send stunning anniversary flowers, birthday flowers, apology flowers or thank you flowers immediately anywhere, anytime with our 24 hours flower delivery service.
Our florist is all about providing you exceptional customer service and we are committed to send presentable and quality flower arrangements.
NEED FLOWER DELIVERY NOW? Midnight Delivery Available
24 HOURS FLOWER SHOP NOW OPEN
Operate 24/7. Call Us Now!
Super Express One Hour Flower Delivery
FLOWERS 24 HOURS
24/7 on Standby. Urgent Flower Delivery.
more beautiful flowers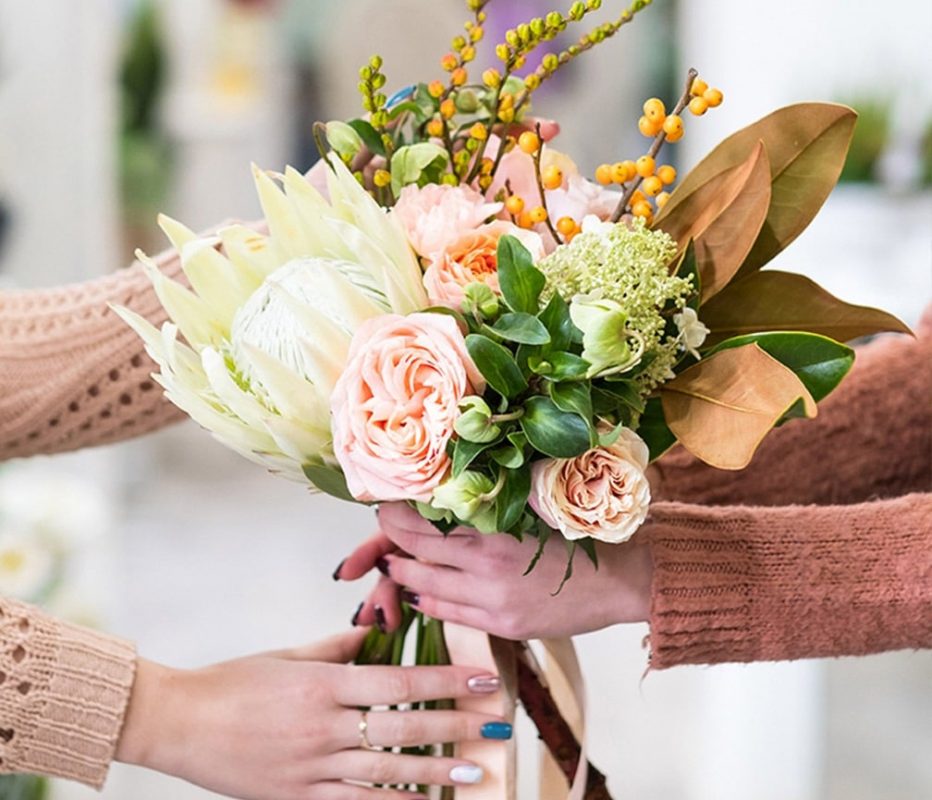 Need Last-Minute Flower Delivery?
That is why we are available around the clock. Little Flower Hut is opened 24 hours to be at your service. We try to get flowers delivered within one hour, even if it past midnight. Check out our wide selection of flowers and hamper gifts for every occasion. Our 24 hours florist shop is ready to amaze you with our immediate same-day flower delivery. Let make your love everlasting with our beautiful flower gifts.
Fast, Reliable and Affordable Flowers
Regardless of the time of day and night, we will always try to deliver your flowers within one hour or less. No arrangement is too big or too small for our expert florist. We take pride in our 5 stars florist ratings and you can surely count on us to give you that high level of service. No matter what flower you need us to arrange. We believe in making flower delivery affordable because we know how much you care for your recipient.
Choose from over 1000 fresh flower designs for same day flower delivery
24 Hour Florist Singapore
Send flowers from Singapore's most reviewed online florist
Urgent Flower Delivery. Anywhere, Anytime.
Little Flower Hut is a professional local florist proudly serving Singapore round the clock. Our 24-hour flower delivery guaranteed to deliver your flower bouquet or floral arrangement fresh and presentable that meet your expectation. Our 247 flower delivery is expertly arranged and hand-delivered to your recipient. We take pride in delivering the flower fast and provide quality service to all our customers.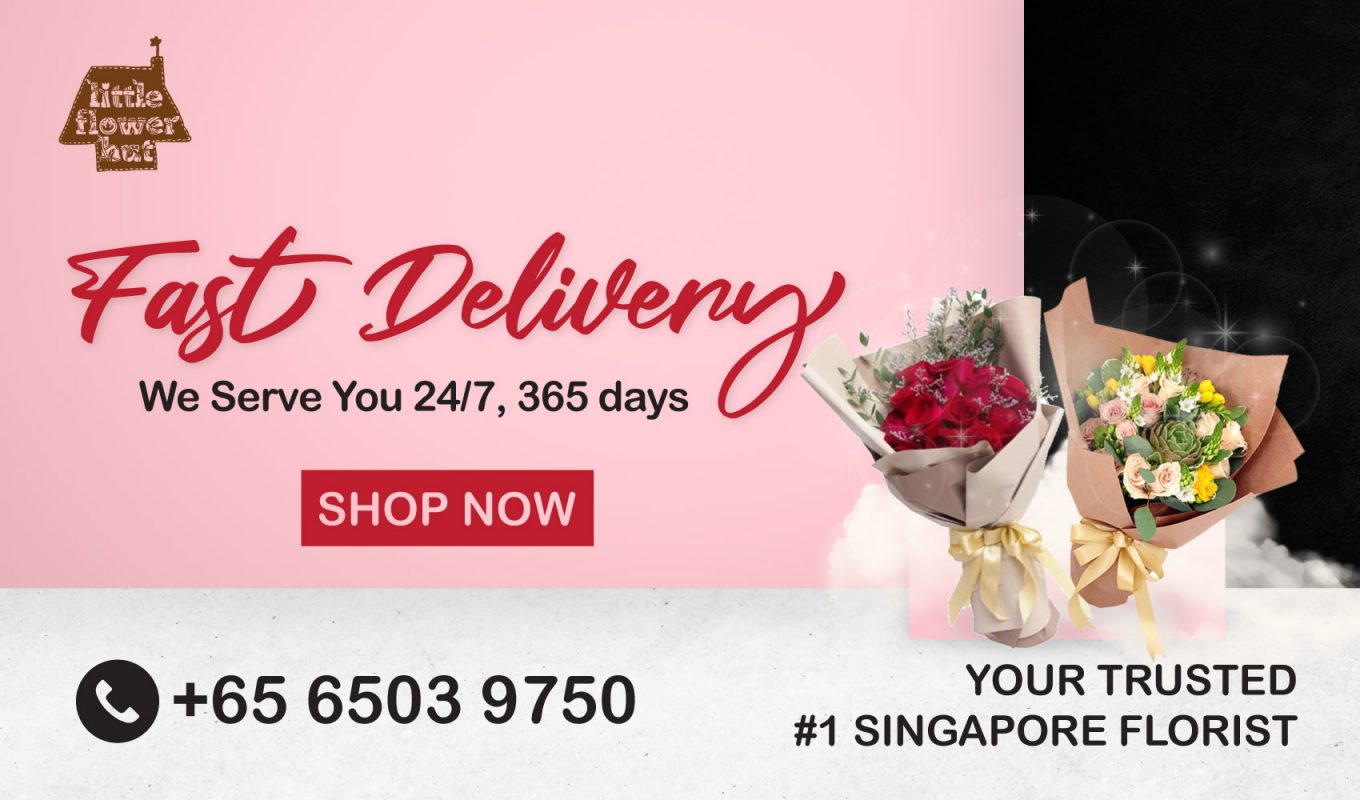 What Some of Customer Say
At 2 am, I called many florists to get a bouquet sent to my wife but non were answering. Only Little Flower Hut was open. Life Saver. Flower was delivered in an hour, the flower bouquet was beautiful. Thank you Esther. Highly recommended.
Called them and Order at 12am. Everything was done perfectly – a balloon, a bouquet of fresh flowers, delivered time within 45min. Only Florist in Singapore open late at night. I will sure order again.
I was very frustrated initially until I found this florist. Online you will see many florists say that they only mid-night but none were answering the call except Little Flower Hut. True to their words, they deliver my hand bouquet with 90min. Thank you Jean. Recommended.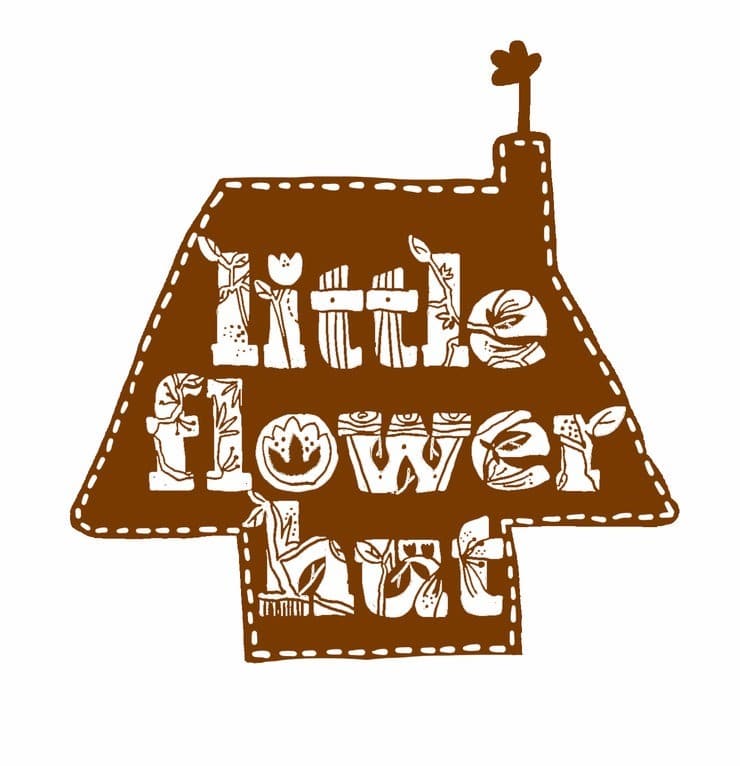 Need Advice?
Get In Touch with Us 24/7!
Schedule a Callback and we get in Touch IMMEDIATELY
Best Type of Flowers for Birthdays According to 24 Hour Florist Singapore – Little Flower Hut
There are different types of flowers best suited for each occasion and celebration. Whether for family, relatives, friends or loved ones, the gift of Flower Delivery will never fail you. You can count on the 24 Hour Florist Singapore, Little Flower Hut to give you the most recommended flowers for birthday flower gifts. If you want to give the best birthday flowers to someone who means a lot to you, here are the best types of birthday flowers according to our florist:
Gladiolus
A very expressive type of flower, Gladiolus is a recommended flower by our online florist because of its full and large heads of blooms that show infatuation, cheerfulness, and inspiration. The beauty of this flower is so magical that it can touch the heart of the celebrant. With this lovely flower, you can make the birthday celebration something to remember for a long while.
Iris
A hand bouquet of Iris flowers is a perfect gift on birthdays because they send your warm wishes and greetings to the celebrant in such a special way. The blue flowers will surely bring joy and delight to the birthday celebrant when you hand in this flower bouquet on the day of celebration.
Sunflowers
A beautiful flower arrangement of Sunflowers is a perfect flower gift to a friend or to a sister on her birthday. This flower gift tells how much you wish them a bright and cheerful future ahead.
Oriental Lilies
For your mom or aunt or grandmother on her birthday, you can send a bouquet of pink oriental lilies. There are also white lilies at the shop and they make a simple presentation of sweetness and elegance in one birthday flower gift. This flower is the best choice if you want to let her know how much you care and how much you appreciate her love for you.
Roses
For your wife, sweetheart, girlfriend, and partner, there is no better flower to choose for the birthday bouquet than the flower of Roses. You can give red ones to express deep and passionate love or pink Roses to show you sweet greetings. Sending your loved one a bouquet of Roses on her birthday will definitely mean a lot to her.
Carnations
More than just the birth month flower of January, the flowers of Carnations are one of the recommended birthday flowers. Show your admiration to the birthday celebrant with a bouquet of fresh Carnations. The fluffy multilayered petals in soft texture and colors are sure to show your sweet and sincere greetings.
Daffodils
Expressing happiness, cheerfulness, and joy, Daffodils are one of the best birthday flowers that show how happy you are for the birthday celebration of a friend or loved one. You can send one to your friends through the 24 Hour Florist Singapore who handles delivery of chosen flowers anywhere in the country.
For a fun-filled birthday celebration, let your loved ones, parents, family, friends, and relatives enjoy the celebration with a beautiful Express Flower Delivery. You can even customize a design based on your stylish imagination or create one that will touch the heart of the celebrant.