One-Stop Funeral Flower Shop, Singapore's Largest Funeral Flowers Selections
Saying your condolences and sympathy messages to a relative or friend during the loss of their loved one can be difficult. Fortunately, funeral flowers are used nowadays to express support to the family and to pay tribute to the deceased person. Sending sympathy flowers for funerals is a thoughtful and meaningful gesture to show that you care for the family as they go through grief and sorrow. If you are looking for funeral flowers to send, Little Flower Hut has the largest selections to offer. The florists in Singapore can help you pick the most appropriate types and colors of flowers in the most expressive flower arrangement for funerals.
GUARANTEED THE LOWEST PRICE IN SINGAPORE
SUPER VALUE FUNERAL STAND
Limted Time Offer
We Offer a Wide Variety of Different Types of Funeral Flowers
Funerals are an important time for the family to pay last respect to their loved one who passed away. For this important time of grief, you can make things more bearable by sending the best types of funeral flowers. At Little Flower Hut, the wide selections provide you with the best choices for a price you can afford. We make sure that the designs are suitable for the funeral theme. Here are the different types of funeral flowers:
| | | | |
| --- | --- | --- | --- |
| | | Cross Wreath / Heart Wreath | |
| | | | Funeral Garden /Altar Decoration |
| | | | |
Over 100 Funeral Flowers Singapore Design
Popular Funeral Flowers
Free Delivery of Funeral Flower Stand
more funeral flower stand
We Can Send Now. Same Day.
NEED TO SEND FUNERAL FLOWER IMMEDIATELY?
Operate 24/7. Call Us Now!
Free Delivery of Condolences Flowers Stand
Garden Style Condolences Flowers
Elegant. Impressive. One of a Kind.
Delivery 100% Satisfactory Condolences Flowers from Our Florist Expert and Learn What to Include in Your Condolences Flower Message
Little Flower Hut aims to give you 100% satisfaction in all our funeral flower arrangement ideas and options. Whether you want large funeral sprays for the funerals or you want customized and personalized flower wreaths, our florists are the experts who can guide you through the choices. You will learn which arrangements and designs to choose and what condolence messages to include in the flower for funeral wake.
We assure you that you will like it ordering funeral flowers from us because we offer cheap condolence flower and services. You can access our site anytime and anywhere you are to order urgent flower delivery to the four corners of Singapore.
Card message ideas for condolence
LARGE Funeral Flower Stand
Typically displayed and arranged on easels or flower box stands, our 24/7 Flower Delivery provides traditional designs and modern designs of standing sprays. They are placed near the casket and in the room or space provided at the funeral homes. Our funeral florist uses different kinds of fresh flowers like Lilies, Orchids, Roses, Daisies, and Chrysanthemums. The beautiful designs of the standing sprays provide a message of sympathy to the family and decoration to the room during the wake.
Funeral Flower Stand Singapore 
Buy/ Send Elegant Funeral Flowers
more funeral flower stand
Sincere Casket Spray Flower Arrangements
Casket Spray For Funeral
Flower for Coffin Top
Funeral Casket Sprays/ Coffin Top Flowers
Typically designed for the casket, the casket sprays are picked and provided by the immediate family and closest relatives. The flowers are personally given to pay last respect to the deceased person. The family usually chooses the type of flower and color of flower that the deceased person used to like when he or she was still alive. However, they may also choose traditional types of flowers like purple and white Orchids and Lilies. The special flower arrangement for the funerals is intended to convey gratitude and honor to the person who passed away.
Comforting Funeral Cross Wreath
Standing Cross Stand Flowers
Free Delivery Island wide
Cross Wreath For Coffin Top
Funeral wreaths are designed in different shapes such as circles, crosses, and hearts. It is typically designed and placed on an easel. You can send a 24 hour florist delivery of a cross funeral wreath to convey and offer condolences and respect to the person who passed away. The cross shape symbolizes faith in the living God, the Giver of life. The heart shape wreath symbolizes undying love, and the circular shape symbolizes eternity and lasting memories of happy times.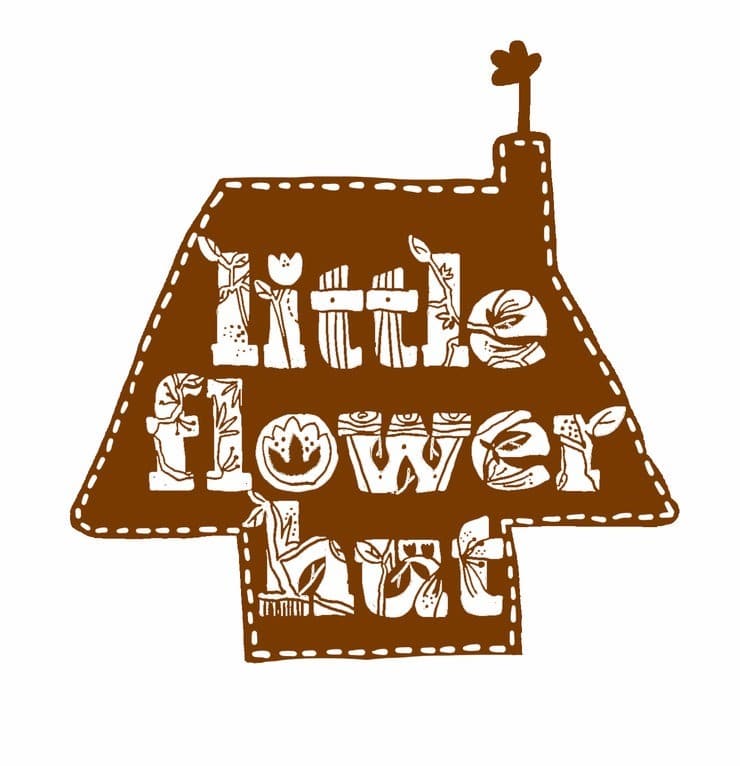 Need Advice?
Get In Touch with Us 24/7!
Schedule a Callback and we get in Touch IMMEDIATELY
We Deliver Condolence Flowers 24/7 Daily Singapore Island Wide
Little Flower Hut delivers 24/7 condolences flowers delivery crafted in perfection and in all professionalism. You can always pick the flowers of your choice and have them delivered to where the funeral service is held. The same day delivery of these funeral flowers is your best option if you want fresh and elegant flowers to be placed near the coffin even before any guests or visitors arrive to attend the funeral. On the other hand, you can also choose our next day delivery and we assure you that the funeral sprays will arrive first thing in the morning. We guarantee 24/7 daily delivery of funeral and sympathy flowers to Singapore and its four corners island wide.
Urgent delivery of special funeral flowers is never a problem, too, because it is our goal to help you send flowers to wake or funeral to express your thoughts and sentiments. With Little Flower Hut, you don't have to worry which flowers are best to send or how flowers can be sent.
more funeral flower stand
Available in Standing or for Table
Heart-shaped funeral wreath/ Broken heart funeral flowers
Graceful Tribute-Heart Funeral Flowers
Send to Someone in Grief
Need Customized Funeral Flowers?
Operate 24/7. Call Us Now!
What Some of Customer Say
I run a busy agency and this funeral florist is fast, creative and efficient service. The funeral flowers were very beautiful! Thank you!
Little Flower Hut is a lifesaver!!! Recently lost a ex-colleague Didn't hear about funeral service until the day before. I knew I could not attend but I did want to send condolence flowers. Unfortunately, the service was in the morning. Most flower shop I called said it was too last minute and not be able to deliver. Except for this one. When I told Heng of my situation he said, "they can deliver!". Sympathy flower stand delivered on time. Thanks again Heng.
Order at 9pm and the funeral flower was delivered within an hour. This place is perfectly awesome. Best funeral flowers in town. Thank you Little Flower Hut for being there for me
funeral basket

Funeral baskets are often picked and chosen by friends, co-workers, or classmates as an offer of honor and respect to the deceased person. We have a wide array of designs for the funeral baskets. They are typically placed below the casket to create an ambience of peace and rest, and sympathy to the family. These funeral baskets are also specifically designed to add decorations to the room at the wake and to serve as additional flower offering at the burial. The family also chooses funeral baskets to bring at the cemetery on death anniversary of the deceased person.
funeral plants

Funeral plants are also available at  our flower shop. Little Flower Hut's online florist creates beautiful designs of funeral plants to provide an alternative option, in case flowers are not accepted due to religious belief or tradition and culture. There are plants that symbolize peace and hope while there are plants that are used to express sympathy to the bereaved family. Some families even bring home the plants to serve as remembrance or memorial. The plant may also remind them of the hope that they will soon see each other again in eternity.
Why Choose Us for Your Funeral Flowers Needs?
Little Flower Hut offers all the best selections and choices when it comes to funeral flowers. With hundreds of designs and arrangements to choose from, this is the florist to turn to. We strive to come up with inspiring flowers and arrangements that would be perfect to express your condolences. We are confident that these arrangements for the funerals will help soothe the grief and sorrow not only because of the elegance and meaningful designs, but also because of the sentiments being emphasized.
All flowers used for the arrangements are fresh and in high quality condition. This is to ensure that all customers will receive only the best from us, especially for this solemn and somber moment. Whether you want to compliment the classical and traditional theme, or you think modern and contemporary designs are better, you will never go wrong choosing the cheapest funeral flowers in Singapore at Little Flower Hut.
Our florists are passionate and dedicated in creating beautiful designs of casket sprays, standing sprays, funeral wreaths, funeral baskets, and funeral bouquets. If you want the flowers to be perfect for the sad occasion so that the room or space will be filled with sincere sympathy and condolences, you can always count on the professionalism of the florists.
When you choose to buy these funeral flowers from us, you can ask for customized designs or have the design modified to offer your personal tribute and sympathy through flowers. There are large collections of designs that will surely meet your demands.
Flowers are also hand delivered by our florists. We offer 24/7 sympathy flower delivery to all parts of the country. We believe that our flowers are meant to give you the most suitable offering of tribute and respect to the deceased person and convey your condolences to the family.
For delivery of flowers, you can choose to have the flowers delivered within the day through the same day delivery, express delivery, and 24/7 delivery to anywhere in Singapore. You can also have the flowers delivered on the next day or on the day of interment or burial.
What to Consider Before Sending the Funeral Flowers?
Not all people practice the same traditions, and this is also applicable on condolence flowers. Some prefer white flowers to symbolize peace for the soul while some prefer purple and lavender flowers to symbolize the happy life that was once lived. On the other hand, some families prefer not to accept any funeral flowers but donations, instead, for the charitable institutions they support. Some prefer to accept sympathy flowers but should be sent at home. A fruit basket or food basket is also a great alternative to funeral flowers.
Religion is also a significant basis when it comes to funeral flowers. Based on religion, flowers are given at the funerals to pay last respect or give tribute to the person who passed away for living a well-lived life and touching the lives of many individuals. Condolence flowers are also religiously believed to be significant object that will help the soul find eternal peace. In other parts of the world, there are also people who have strong religious belief that refuses flowers of any kind at the funerals. The Jewish prefer to accept fruits and foods, instead of flowers.
Types of flowers to choose
Another important thing to consider is the type of flowers to choose fro the funeral flowers. If you personally know the person, you may choose to use his or her favorite flower type to design a funeral wreath. Aside from that, you can go traditional by choosing Orchids in white, pink, and lavender colors. Our funeral florists in Singapore also have Lilies, Carnations, Daisies, Roses, and Chrysanthemums in white and cream colors that are arranged specifically for the sympathy flowers.
Funeral flowers are meant and designed to show sympathy, express condolences, and encourage healing and hope. When you send flowers to the funeral homes, choose the ones that offer peace and calmness, as well as hope and faith for eternal rest of the soul. In addition, the flowers should also be attractive and beautiful because they will be used as decoration to the venue during the wake to make the funeral service more solemn and heartfelt. It can be a tough task to choose and pick sympathy flowers especially if the message of condolences is hard to say or express. This is the reason why it is best to let Little Flower Hut assist you through the purchase of funeral flowers for an express Flower Delivery.